Museum Links

The "MEMORIAL DE CAEN" - Museum of the Second Word War, of the D-Day, of the 20th century. Tourisme in Normandy. Visit of the D-Day landing beaches.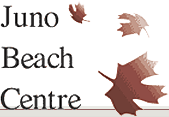 JUNO BEACH CENTER - Place of remembrance dedicated to the Canadians and culturel centre which opened in Courseulles-sur-Mer on June 3rd 2003, presents the civil and military effort of the whole Canadian population and on the different fronts of the second world war as well as the different faces of the actual Canadian society.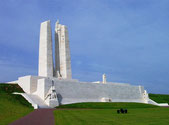 CANADIAN MEMORIAL IN VIMY - The most impressive homage Canada has paid to those of her citizens who fighted and gave their life during the First World War found its concrete expression in the commemorative momument of Canada in Vimy overhanging in a majestic way the plains of Douai and the mining area below the hills of the Artois and which indicates the place of the fights which made the proud of the Canadians more than any other operation of the First World War. It is the homage for all those you fighted for their country during the four years of war and in particular for those you gave their life.